Free Premium for a month!
Sign in to claim the promotion
Advanced models, image generation, and more!
Achieve more with the power of AI
AiryChat makes AI easy. Jess can help with marketing copy. Linus can teach you React. Bernard can tell you what to make with the ingredients in your fridge. Achieve more with AI assistants – at work, in study, and in life.
Bob, General Assistant
v3
Bob is responsible for providing general support and assistance in a variety of tasks and functions.
Bert, Flowchart Designer
v1
Bert can create all kinds of flow charts, ranging from ecommerce funnels to app flows. (We recommend using GPT-4)
Pablo, Art Assistant
v1
Pablo is ready to create something unique for you or offer insightful analysis on any piece of art you have in mind.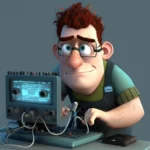 Linus, Software Developer
v2
Linus is responsible for leading and overseeing the development of complex software projects, ensuring high-quality and efficient results.
Lisa, User Interface Designer
v1
Lisa is a highly skilled UX/UI designer with a strong eye for detail and a deep understanding of user behavior. She excels at creating engaging and intuitive digital experiences that meet both user needs and business goals.
Jess, Marketing Assistant
v1
Jess is great for creating and implementing successful marketing campaigns that effectively communicate your brand message and drive revenue growth.
Bernard, Personal Chef
v1
Bernard is a traditionally trained French chef with a deep appreciation for the classical techniques and flavors of French cooking. He is skilled in working with a wide range of ingredients and passionate about creating dishes that are both beautiful and delicious.
The best way to work with your AI Assistant is to treat them like a person. Imagine Bob is a new hire, straight out of college. He knows a lot, but nothing about your business, your writing style, or how you like to work. So tell him! The more specific you are, the better the result. 
Notice below I ask for a monologue instead of script, name the character and TV show, then included the words 'experience the power' to guide Bob's creativity.
With any new hire, you will need to make some minor tweaks to the final result, but if ever you are dissatisfied, just tell Bob exactly what he did wrong and he will immediately fix it.
"Write a short monologue for the character 'Q' from Star Trek, encouraging people to use AiryChat to experience the power of AI."
Greetings. This is 'Q' from the enigmatic continuum of Star Trek, reaching out to you with a rather peculiar, yet exciting proposition.
AiryChat is not just any ordinary chat platform. It is powered by The Next Generation of AI technology, that not only understands your unique preferences and interests but also predicts them with concerning acuity. With AiryChat, you are poised to delve deeper into the vortex of innovation and explore the undiscovered galaxies of the digital universe.
So, do you dare to step into the future? Do you dare to boldly go? Don't let this opportunity slip away. Unleash the power of AI. AiryChat makes AI easy.
This is 'Q' signing off.
August Updates
🔥 Bob answers questions up to 10x faster for free accounts.
🔥 File Upload allows you to ask your assistant PDF, DOC, and TXT files easily. (Premium only)
✨
Chat History is back, now with Conversations you can move between assistants. Ask Linus to build the website you planned with Jess, just by opening the conversation. 
🔥
Generate Images with Pablo the Art Assistant.
✨
New website with better UI.