Get the best AI Assistants today
AiryChat brings the best AI technologies together for a simple, easy, unified interface. Talk to your Assistants like real people and be amazed at what they can do.
Get started with AI today

Access to world-class AI Assistants

Resources and learning guides available
The perfect introduction to AI Assistants

Unlimited access to AI Chat History

See how Advanced AI models can improve your work

Limited access to Advanced AI models ($20 value)
Advanced AI models ($20 value)

AI image generation ($10 value)

AI Assistants can process PDF, TXT, and DOCX files (up to 15/month) ($40 value)

Assistants can Search the Internet

Assistants have long-term memory

Early access to new features
Professional
Practically Unlimited Access
Access to the latest AI models

Large PDF & File Uploads available

AI Assistants can process PDF, CSV, and DOCX files

Practically unlimited use of File Uploads

Practically unlimited usage of all features

Priority Support
*We partner with Stripe for secure payment processing. 
The world is changing, AI is everywhere, and new technologies are launching weekly. We cut through the noise and provide a simple interface for you to do your best work.
We are keeping up with the latest trends and integrating the best of the best into AiryChat, but you won't see that. You just select 'Standard' or 'Advanced'. It's as easy as that!
We bring text generation, editing, Q&A, tutoring, and image generation together under a single roof. No muss, no fuss.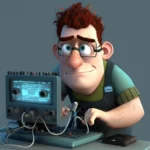 Generate code blocks, check your code for errors, learn a new programming language, and more.
We are hard at work building new functionality into our Assistants. We were the first to offer AI which could Browse the Internet, and the first to enable AI to read PDF files and respond to user questions.
For the best results, pretend they are a new hire straight out of college – Lots of knowledge, zero context. Talk to your AI Assistant like a real person, be clear about expectations, and be amazed.
With the ability to upload files for AI analysis we have opened up a whole new dimension of practical application. 
Our mission is to make AI accessible to everyone. This means a learning series and knowledgebase will be growing over time. 
AiryChat is here for you. AI is going to change the world more than the internet or personal computers did. We are here for you to learn into this new wave.
What comes with the Starter Plan?
Starter plan primarily relies on ChatGPT 3.5 Turbo or similar. This delivers a great experience and high speed responses perfect for new users of AI. Access to ChatGPT 4.0 or equivalent is limited, as this plan is meant for new users of AI learning the platform. Trial use of AI image Generation powered by Stable Diffusion or similar is included for free.
What comes with the Premium Plan?
Premium plan is perfect for most personal users. Personalized tutoring, homework help, leveling up your career, finally starting on your book, or a friend to lean on when your toddler starts asking 'Why?' This plan includes the most powerful AI models, equivalent to ChatGPT 4.0 32k as of August 2023, File Uploads for rich contextual conversations, AI Image Generation, and more.
Who is the Professional Plan for?
Professional plan is meant for small business owners, freelancers, and graduate students. Upload contracts to query the content in natural language. Draft simple working agreements for subcontractors. Generate art for your superhero TV show intro. 
What comes with the Free Plan?
Free plan is meant for novices who are still getting a handle on how AI works, how to talk to an LLM Large Language Model, and hasn't figured out how big of a deal this technology is yet. Our goal is to educate and embolden free users until they are using Bob and the rest of the AI assistants daily and upgrade for more access to more powerful AI, features, and more. The Free plan is currently limited in daily and monthly prompts, only using the Standards AI model (ChatGPT 3.5 Turbo or equivalent).
How often do you release new content?
Features are launching weekly. We will periodically solicit feedback from users at each subscription level to vote on which features to prioritize. We feel this form of democracy will make AiryChat the best platform possible.
Can I cancel at any time?
Cancel any time, upgrade any time, downgrade to Free at any time. All payments and subscription management is handled by Stripe for your convenience.
What AI model is being used?
As of August 2023 we use OpenAI ChatGPT 4.0 and 3.5 Turbo, Google Bard, Google Vertex AI, Stable DIffusion, and more. We intend to continue growing our tech options as the industry evolves, ensuring our users get the best experience possible, without changing their workflow.